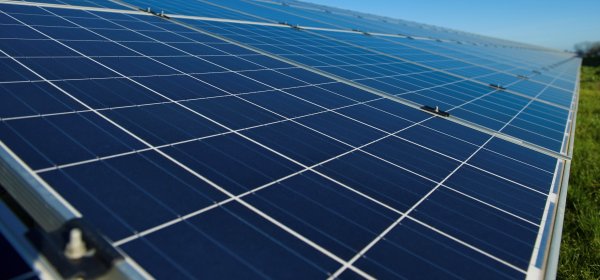 We already serve you with a diverse energy portfolio that includes renewable sources like hydro, biomass and waste heat recovery.
However, we've heard from our large commercial and industrial customers an interest in being powered by additional renewable energy sources to meet their corporate sustainability and renewable objectives.
So, we're working to create an Experimental Renewable Option that can power all or part of your business. This new program, which is subject to Louisiana Public Service Commission approval, will be available to Entergy Louisiana's industrial and commercial customers with at least 500kW firm monthly billing demand during the 12 billing months preceding their application.
Why Use Entergy Louisiana's Experimental Renewable Option?
Access to utility-scale renewable projects lowers costs compared to smaller-scale installations.
Provides a way to receive value from a renewable resource, the Capital Region 50 MW solar facility currently under construction in West Baton Rouge Parish. Entergy Louisiana has a 20-year agreement to purchase the entire output of the facility, which is scheduled for completion in the second quarter of 2020.
Availability is on a first-come, first-served basis, and an application will reserve a customer's place in the queue for enrollment. The minimum subscription size is 500 kW, and customers may elect additional blocks of 500 kW up to 10 MW. 
Eligible customers interested in participating in the program can fill out an application found here and email it to ebc@entergy.com. 
Completion of enrollment in this billing option will not occur until 1) both the power purchase agreement and the ERO are approved by the LPSC; 2) the solar resource is constructed and operational; and 3) the customer signs an ERO agreement.
Questions about the program? Email us at ebc@entergy.com.